Famous Mosques in Tripoli :
Tripoli is a very rich city containing many mosques that are spread all over the city. In every district of the city you find a mosque. During the Mamluk era , a lot of mosques were built and many of them are still remaining till today.
New mosques are being constructed mainly from donations of the good people of the city.
A number of Mosques like old Mosque in Abi Samra have been recently renovated. A New Mosque in " Al Maarad " district is currently under construction.
When visiting the Mosque, please make sure that you fully comply with the Islamic rules and traditions. Among the basic things is to take out your Shoes at the entrance of the Mosque. Women should also do the same besides covering their hair.
List Of Mosques in Tripoli-Lebanon
A , B , D, G , I , R , S
T , K , M , N , O
Aattar Mosque
Abi-Samra
Abou Bakr al-Siddeeq
Amira
Arghoun Shah Mosque
Aazem wal Saadeh
Baddaoui
Bourtasi Mosque
Dannaoui
Ghazi (el-Mina)
Ghouraba
Hamidi (Old Tripoli)
Hamidi (el-Mina)
Harah al-Jadidah (el-Mina)
Haramein
Harbah (el-Tebbaneh) Iman (Abou Samra)
Isa Ibn Mariam, (el-Mina) Islah RRahmeh (el-Koubbeh) Rawdah Mosque
Ridwan SSheikh Fadlallah
Shoum Mosque (Known as the Asadi or Sharafeddin Mosque) Sidi Abdel Wahed al-Miknasy
Tahham
Tartousi
Tawbah Mosque
Tawjih
Tell al-Aali Tinal Mosque
Thahr al-Moghr Kabir al-Aali (el-Mina)
Kadeem
Koubbeh (also known as Bakkar Mosque)
Mahmoud Beik the Sanjak restoration)
Mansouri Great Mosque
Minkara
Mohamad el-Ameen
Muallak Mosque (Known as the Zaim Mosque)
Naser (al-Tebbaneh)
Neshabbeh
Omar Ibn El-Khattab Mosque (el-Mina)
Ouwaysiyah Mosque
Othman Ibn Affan
Prayer Time in Tripoli-Lebanon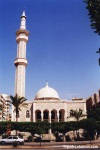 Siddik Mosque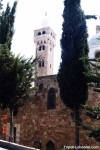 Bertasi Mosque
Photos By
Eng.Lamia KHAYAT
All rights Reserved