Services

Tell a Friend

GuestBook
Thank you for Signing our GuestBook
Latest TV News

Our Logo

Tripoli's Forum

Tripoli's Souk

Now you can purchase our exclusive products directly online
Tripoli's Ecards

Tripoli City Guide

Tripoli's Free Ad

Tripoli's TV

Jobs

Live Radio

Advertisement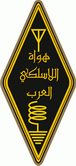 ---
ArbicNames.info
Tripoli's Logo

Designed & Developed By

Tripoli -Lebanon : From the earliest times Tripoli in North Lebanon was an unusual city due to its configuration for it was not one city but " three cities in one", hence its name Tripoli or the "Tri-city". Built on a rocky promontory on the East Mediterranean cost. Its geographical and strategic position was further enhanced by the presence of offshore islands and natural ports. Tripoli thus inevitably played and still playing a predominant role in political and economic developments in the region and the Middle East for over two millennia.

---
| | | |
| --- | --- | --- |
| | | Exclusive Video clips from Tripoli-Lebanon and Movies from Al Tebeneh District |
| | | |
---
Latest Photos
A New professional photo gallery system has been installed. Click Here
---
Direct Links To Tripoli-Lebanon.com
Network
---
Sports
| | |
| --- | --- |
| | The Latest National and International Sports News updated every 15 minutes on our Sports page...More |
---
This Web site is being updated regularly , please make sure to REFRESH your browser's screen to see the latest additions

Tripoli-Lebanon.com wants to hear news of Tripolitans from your part of the world. Tell us of business, domestic or social events affecting you or people you know and we'll publish them in our website Click here
موقع مدينة طرابلس - لبنان منكم ولكم و يشرفنا كما يسعدنا سماع أخباركم وأخبار جميع أبناء طرابلس الفيحاء,،راسلونا لنسمع صوتكم إلى العالم . هذا الموقع غير تابع لأية جمعية أو حزب أو جهة سياسية و لا يتبنى أي موقف تجاه أية جهة ..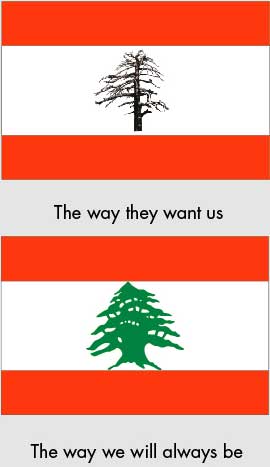 Set Your Home




Download Tripoli's Municipality magazine February issue in PDF format -size (9 MB)
NEW !

New

Photos of El-Mina Fishing Harbour.

E-Friends is a service where friends help friends do everything from finding a job to sharing their favorite restaurant.
---
- A professional and easy user friendly photo gallery system has been successfully installed.
---
Lebanese Army web
Official


Visitor's Opinion
I am proud of you people of Tripoli..I think you guys from the few people who prove themselves..I am from sahl albeqaa3... but who cares.. I am proud of any lobnany byerfa3 alrass..

alf alf salam lakel alahl belobnan..

Ghiath Alkadri - Canada
Important Phone Numbers
Police: 112
Information: 120, 100
Airport: 01 628120
Beirut Port: 01 580211-6
Tourist Police: 01 343209
Red Cross: 140
Civil Defense: 125
Fire Department: 175
Red Cross-Lebanon: 140
General Security: 1717
Awards

Tripoli-Lebanon.com has received the Golden Web Award 2003 -2004